Spiros Taverna 97 is a small family-run place established in 1974.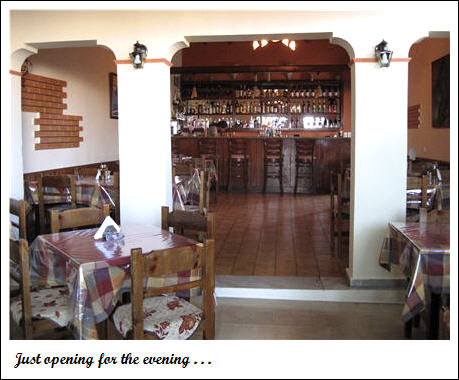 The kitchen is based on Corfiot and Greek traditional recipes. Mousaka, sofrito, stiffado, briam and pastitsado are just some of the dishes available on a regular basis. The taverna has a very special atmosphere, whether spending lazy July evenings drinking cold beer under the vine on the roof terrace or partying inside on a busy May night, the place alive with locals and visitors, many of whom have been coming for years and wonder if it is their second home.


Maria and her mother Irini run the taverna and kitchen, helped by Maria's brother Spiros, father Alex and aunt Despina. Grandmother Maria keeps a watchful eye over the kitchen! Enjoy fresh caught fish (usually once a week); homemade taramasalata; saganaki; chicken or lamb in the oven; a bowl full of horiatiki (Greek salad); souvlaki and lamb chops from the grill; and of course lashings of tsatsiki! The cocktail 'Kristalia' was invented here — and watch out for Despina's B52s …!